March 25, 2022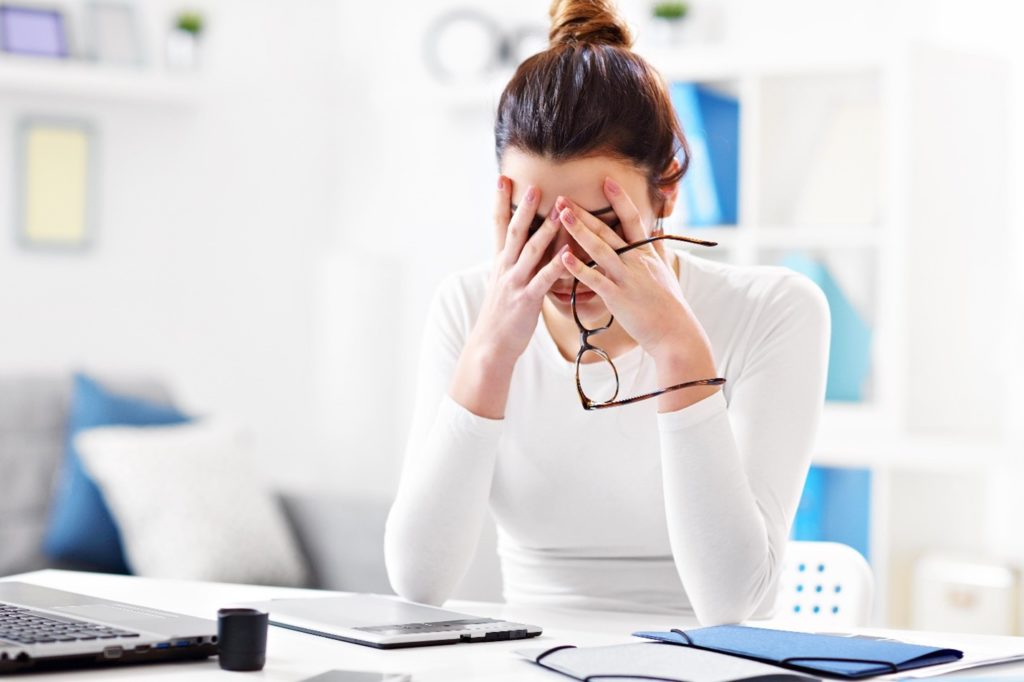 In recent years, awareness of the importance of mental health has skyrocketed. In fact, there is even a "Mental Health Awareness Month" in May, which encourages our society to #breakthestigma associated with depression, anxiety, and other mental health disorders.
For the millions of Americans who struggle with the previously mentioned conditions, even "routine" activities can take a tremendous amount of effort to complete. So, it's not hard to see how mental health can take a toll on your oral health. To learn more about the link between the two, keep reading.
So, How Does Mental Health Impact Oral Health?
At first glance, it might not seem like mental health and oral health are related at all. In reality, disorders like depression and anxiety can directly impact the condition of your teeth and gums. There are a few reasons for this. The first is inconsistent dental hygiene. When you're overwhelmed or unable to get out of bed, summoning the willpower to brush, floss, and rinse with mouthwash can seem near impossible. Unfortunately, neglecting to do so can quickly increase your chances of developing serious oral health problems, including cavities and gum disease. Additionally, certain medications have side effects that can negatively impact your oral health, like dry mouth.
How You Can Keep Your Teeth Healthy
The good news is that dental problems are largely preventable with the right best practices in place. Here are a few to implement:
Brush your teeth twice a day (keep your toothbrush and a glass of water by your bed, if needed).
Floss and rinse with mouthwash daily.
Drink plenty of water.
Stick to mostly well-balanced, vitamin-rich meals.
Avoid unhealthy dental habits, like smoking and chewing on ice.
Get a dental checkup and cleaning every six months.
When to Talk to Your Dentist
In short, your dentist is your greatest ally when it comes to your oral health. They are there to help you keep your teeth healthy to increase the chances of them lasting for the rest of your life. So, don't hesitate to talk to them if you're struggling with implementing a solid oral hygiene routine! You should also share any medications you're taking so they can help you combat dry mouth and other side effects that can negatively impact your oral health. Remember, they want to help you, not judge you.
About the Practice
Our team at Studio City Dental Arts is here to help you maintain, restore, and enhance your smile. That all starts with biannual checkups and cleanings with our approachable, knowledgeable, and friendly team. Not only will we screen for existing oral health concerns and thoroughly clean your teeth, but we will also share specific dental care best practices to help you care for your teeth. If you have a question about oral hygiene or would like to schedule an appointment with our team, don't hesitate to visit our website or call (818) 760-0200.
Comments Off

on Here's the Connection Between Mental Health and Oral Health
No Comments
No comments yet.
RSS feed for comments on this post.
Sorry, the comment form is closed at this time.