Smile Makeover – Studio City, CA
Bring Your Smile Goals to Life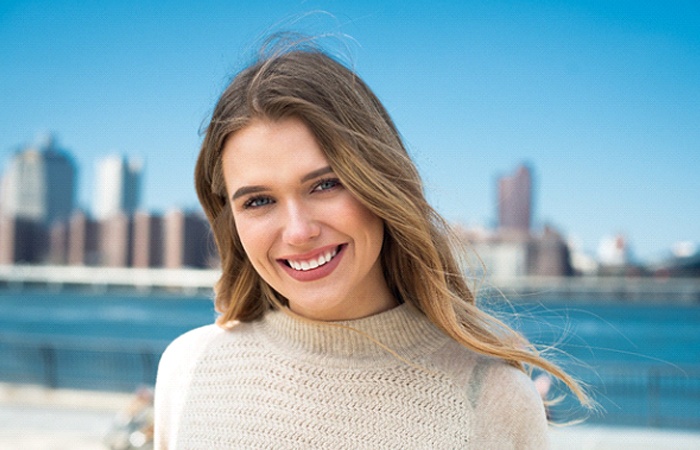 From teeth whitening to dental bonding, there are a multitude of cosmetic dental treatments available to straighten, brighten, and perfect your smile. However, if you're struggling with multiple dental flaws, you may be wondering if the only solution is to undergo months of back-to-back treatment to achieve the smile of your dreams. Thanks to smile makeovers in Studio City, the answer is no! This streamlined, smile-transforming treatment will bring your smile goals to life in no time. Keep reading to learn more or get in touch with our team today!
How Does a Smile Makeover Work?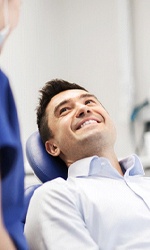 Since each smile makeover is tailored to each patient's unique dental needs and smile goals, everyone's journey looks a little different. With that being said, the first step is always to schedule an initial consultation. During this appointment, our cosmetic dentist in Studio City, Dr. Proshat Shahrestany, will learn all about what you'd like to change about your smile and the features that make up your dream one. From there, she'll create a treatment plan with a custom blend of restorative and cosmetic dentistry to transform your smile.
The Benefits of Getting a Smile Makeover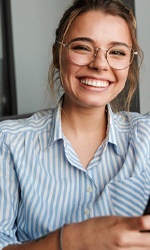 A smile makeover is an investment. However, the benefits it comes with aren't purely aesthetic. Here are six reasons smile makeovers continue to be a popular treatment year after year:
Better dental function.
Improved oral health.
Increased confidence.
A more youthful appearance.
Long-lasting results.
Streamlined treatment.
Understanding the Cost of a Smile Makeover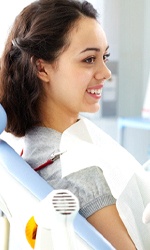 When determining if a smile makeover is right for you, there are a number of factors to consider. In addition to the cosmetic dentist's skill, you should consider the cost. While there is no all-encompassing answer, things like how many services you need, the severity of the dental flaws, and how many teeth you're correcting will play a role. To make the financial component of your treatment as stress-free as possible, our team will provide you with an estimate of the price during your initial appointment. In addition to offering free consultations, we are proud to welcome dental insurance and flexible financing! That way, you can get the smile you've been wanting without breaking the bank.
If you're unhappy with your smile when you catch a glimpse of yourself in the mirror or photos, don't wait to schedule your initial consultation. After this appointment is on the calendar, you'll be another step closer to your new and improved smile!
Smile Makeover FAQs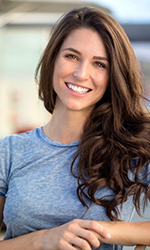 Being able to completely transform your teeth to match your dream smile can be exciting as well as overwhelming. Since this dental service offers both cosmetic and restorative treatments to improve your pearly whites, you may not know where to begin. To help make you more confident about your decision, we've compiled a list of the most frequently asked questions we get about smile makeovers in Studio City. Keep reading to learn more or reach out to our office to schedule your initial consultation!
Who's a Good Candidate for a Smile Makeover?
If you're unhappy with the way your teeth appear, or you have some damage in your grin, then you're likely a good candidate for a smile makeover. Not only will you be able to repair chipped, cracked, or broken teeth, but you'll also have the chance to improve them to create your desired results. Of course, our team will need to verify that you don't have any underlying issues such as cavities, gum disease, decay, or infection. If so, we'll need to get you back to oral health before moving forward with your treatment plan.
Can You Undergo Multiple Procedures During One Appointment?
This will depend on the kind of dental treatment(s) you choose to get. Certain services will require less time to complete, such as in-office teeth whitening and dental bonding, which can be completed in just a single appointment. Other procedures like veneers and metal-free restorations will need more than one visit to complete. Our team will make sure to walk you through your treatment options during your initial consultation, including an estimated timeframe so that you know what to expect.
Is a Smile Makeover Covered by Insurance?
Although smile makeovers can combine certain restorative treatments, they mostly involve cosmetic services. For this reason, most dental insurance providers won't offer coverage for these procedures. The only reason they would is if your treatment was designed to repair damaged teeth, which may be considered essential for your oral health. Since every policy is different, you'll want to make sure to speak with your company to confirm the details of your benefits. You can also consult our knowledgeable team for help if you need us.
How Long Does a Smile Makeover Take?
Again, this will be determined by the specific type of cosmetic or restorative treatment you're receiving. Dental bonding and in-office teeth whitening can typically take an hour to finish whereas veneers will require at least a couple of weeks to complete them. The timeframe can also be influenced by various factors such as your current oral health and the number of teeth that you want to fix or enhance. We will assess your smile and give you an estimated timeframe so that you can schedule accordingly.