Children's Dentistry - Studio City, CA
Giving Little Smiles a Strong Start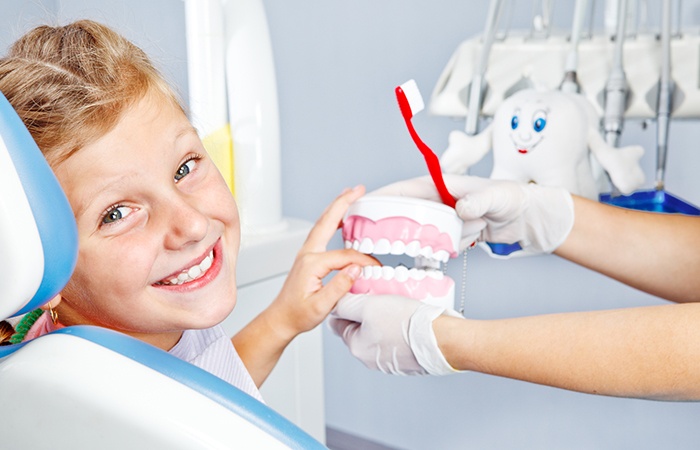 Because your child's early dental care experiences set the stage for a lifetime of habits; providing a positive and enjoyable dental experience is our goal at Studio City Dental Arts. We are very pleased to provide quality dentistry for kids! Being entrusted with your child's care is a privilege and responsibility that we do not take lightly. We always strive to meet and exceed, your expectations, ensuring that your child is safe, comfortable and entertained in a gentle, nurturing environment. Televisions with multiple channels of family entertainment are available in the waiting area, and patient rooms are designed to keep your child relaxed and entertained.
As a mother of two, Dr. Proshat Shahrestany loves children and has a unique understanding of keeping them at ease when seeing the dentist. Recognizing children's individual needs is paramount to establishing a positive rapport and child-friendly atmosphere. Dr. Shahrestany and our team are experienced and trained to handle the special demands of dentistry for kids.
What children's treatments do we offer?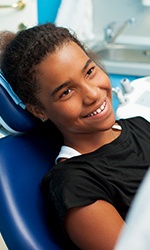 Children's dentistry includes various dental treatments for oral health maintenance and decay prevention, as well as various restorative procedures. Sealant applications, thorough but gentle cleaning, and fluoride treatments are very common dental treatments for kids. Tooth extraction and root canal therapy are also other procedures that your child may need.
In addition to these treatments, dentistry for kids also covers educating children about good dental habits like proper brushing and flossing. We, at Studio City Dental Arts, want your child to practice good oral habits into adulthood and for life. While this may not guarantee a perfect set of teeth, good oral habits can help avoid more complex dental treatments later on in life.
Communication is very important in creating family-centered care. From our family to yours, we, at Studio City Dental Arts, invite you to bring your child for a dental check-up. It's going to be a fun experience for them. We will tell your child stories and keep them entertained while their teeth and gums are being treated by Dr. Shahrestany. Going to a dentist is essential not only because your child needs dental care, but also because it is an important step for growth, learning, and development.
Call today and schedule an appointment! We welcome your thoughts and concerns and will do our best to give you and your child excellent, quality care. We at Studio City Dental Arts want your child to remember us with fun, happy memories.