Catch Gum Disease Before It Catches You!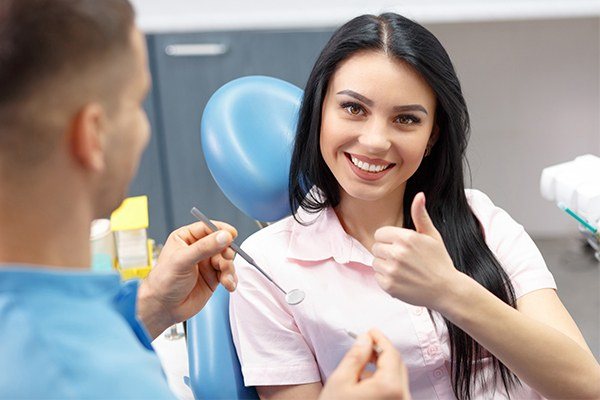 To this day, gum disease is still considered to be one of the most common chronic diseases. What's even more concerning is that periodontitis, the more advanced form of gum disease, is prevalent in many adults. According to The Journal of the American Dental Association, 42 percent of U.S. adults age 30 years or over with one or more teeth have periodontitis. Another 7.8 percent of those adults have severe periodontitis, which is a precursor for extensive tooth loss.
Fortunately, you don't have to prepare too much in advance to avoid this debilitating condition. Gum disease is largely preventable, but only if you're prepared to take the necessary steps to combat it. With help from our office, you can build a comprehensive oral care routine that protects you and your family from the negative effects of gum disease.
For Gum Disease Awareness Month, which is practiced by dentists all over the country each February, Studio City Dental Arts is offering three steps that will put you on the right path towards healthy gums.
Step One: Commit To At-Home Care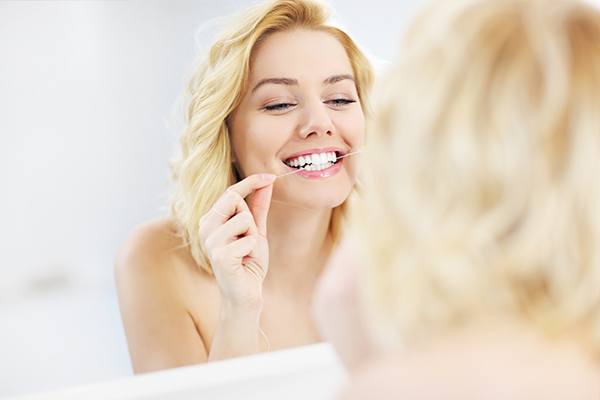 A majority of your gum disease prevention will be performed at home right in your own bathroom, so it's crucial that this step is addressed first and foremost. Every patient's oral care routine should include:
Brushing twice a day for at least two minutes at a time
Flossing at least once a day
If you're teaching your young ones how to brush, make sure that they are using no more than a pea-sized amount of toothpaste if they are above three years of age. Those younger than three should only use a smear of toothpaste no greater than a grain of rice. Furthermore, all toothpaste you use must be fluoridated. If toothpaste does not contain fluoride, it will not be able to effectively break down plaque and kill bacteria that causes gum disease.
On the subject of flossing, it doesn't matter when you do it. The best decision you can make is one that makes your oral care as convenient as possible. If you struggle to use floss, purchase handheld floss picks from your local grocery store for easier use.
Step Two: Enhance Your Routine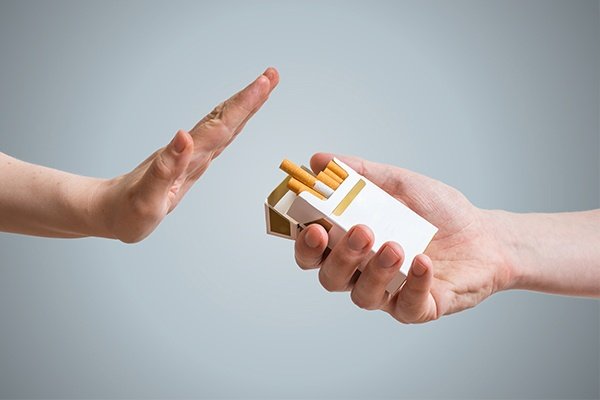 At-home care makes a huge difference for your gum health, but there are many other habits to consider if you want to completely reduce your risk (or improve your oral health overall.)
For example, including a therapeutic mouthwash in your oral care can work to reduce plaque as well as prevent and reduce gingivitis. You also reduce the speed at which tartar develops, which is a calcified form of plaque that only dentists can remove. Furthermore, mouthwash can loosen food debris stuck in teeth that harbors bacteria and promotes plaque growth.
Other notable changes in routine that patients should consider include:
Tobacco use – One of the most common causes of severe gum disease is smoking tobacco. To remove all risk of developing gum disease, remove tobacco from your life completely.
Diet – Eating a diet high in sugar and starch makes your mouth more acidic. This in turn allows plaque to generate more quickly. Include foods in your diet that work to fight inflammation and neutralize oral bacteria (i.e. leafy greens, onions, peppers and citrus fruits, celery, carrots, apples and low-fat dairy products)
Step Three: Visit Our Office Regularly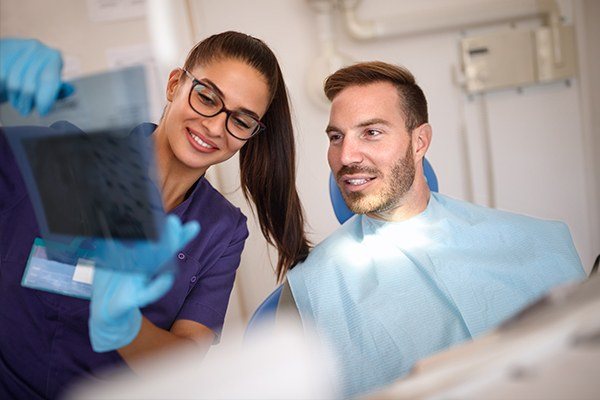 No matter how effective your oral care routine becomes, it's still imperative that you get to our office once every six months for a routine checkup and cleaning. The benefits of visiting our office is two-fold because it works to remove harmful bacteria from areas of the mouth and catch the early signs of gum disease before it causes permanent damage.
Remember, severe gum disease is a permanent condition that requires routine maintenance and more dental appointments to keep in check. By visiting regularly, you effectively save money on dental care costs and avoid the negative side effects that accompanies gum disease. If you know someone who has gum disease, make sure to tell them that our office provides solutions to improve their condition. Scaling, root planing and antibiotic therapy can all make a big difference in their quality of life.
We hope that by taking these steps into account, patients prevent gum disease from developing and protect their oral health for many years to come. Dr. Proshat Shahrestany and the team members at Studio City Dental Arts hope to see you again for your next scheduled cleaning and checkup in the near future!