Invisalign® – Studio City, CA
Straighter Teeth without the Metal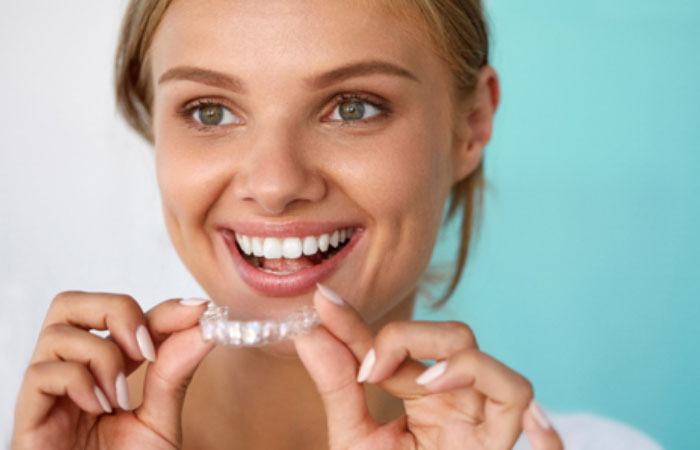 Are you suffering from crooked or misaligned teeth but don't want to deal with unsightly traditional braces? Invisalign® might be the best option for you! Invisalign® is an orthodontic treatment that straightens your teeth by employing a set of virtually invisible and removable custom aligners.
How does Invisalign® work?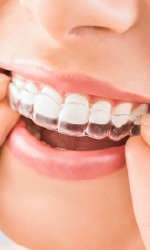 First, you will have a consultation with your dentist to evaluate if Invisalign is the right option for you. If Invisalign is right for you, then you can proceed to your treatment plan. The doctor will be able to tell you how many aligners you will need and how long the treatment will take. Transparent aligners will be custom made for each individual patient. They are devised to fit properly over the patient's existing teeth and using specifically placed pressure, will straighten the patient's teeth, moving them into proper alignment. Generally, the aligners are replaced each couple of weeks, allowing the teeth to move into the right position more quickly than traditional braces. Your dentist will come up with a custom treatment plan that replaces the aligners gradually, bringing you closer to a perfect smile with every step.
Is Invisalign® right for you?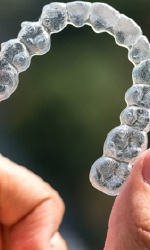 Invisalign® is safe for both teens and adult patients, having the ability to transform smiles and improve self-esteem without the embarrassment of metal, wires, and brackets. Discuss an orthodontic treatment plan with your dentist, who can determine what is best suited for your precise needs.
For more details about Invisalign, or if you would like to schedule a consultation for this treatment, contact us today.