Full & Partial Dentures – Studio City, CA
Restore Your Smile to Its Natural Beauty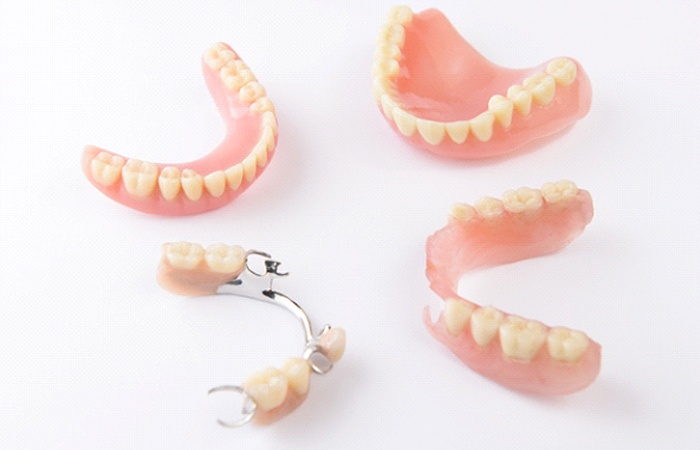 The American College of Prosthodontists estimates that about 40 million adults in the nation are missing all of their teeth. If you suffer from this common oral issue, know that you're not alone. At Studio City Dental Arts, we strive to restore our patient's confidence in their smile providing high-quality and beautiful restorations, such as customized full and partial dentures. These help boost the aesthetic appearance of your smile while also enhancing the function. To learn more about our tooth replacement solutions, don't hesitate to contact our office today.
Full Dentures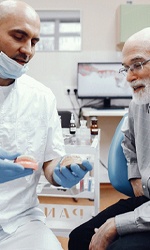 For patients who are missing an entire arch of teeth, we'll likely suggest full dentures. These utilize natural suction and denture adhesive to stay securely in place while you eat and speak. They're made from a specially crafted gum-colored acrylic base that houses natural-looking replacement teeth. They're completely removable, so you can give your gums a rest at night by taking them out and storing them in a room temperature glass of water. For a more stable and secure option, we also offer implant-retained dentures.
Partial Dentures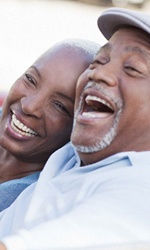 Our patients who are missing several teeth along an arch often choose removable partial dentures to restore the look and function of their smile. These are made from a strategically-crafted metal or gum-colored acrylic base that's designed to fit around your existing teeth to stay secured in place. That way, you won't have to alter your healthy pearly whites. By replacing these gaps in your smile with partial dentures, you'll be able to preserve the alignment of your natural teeth and reduce your risk of developing oral health problems down the road.
The Benefit of Replacing Missing Teeth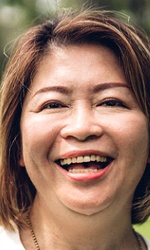 Dentures are a great option for many patients who are missing teeth. Some advantages that you'll be able to enjoy when you choose this tooth replacement solution include:
Boosted self-esteem.
Help preserve facial appearance.
Removable convenience makes them easy to clean.
Makes eating and speaking easier.
Designed to be comfortable and functional.
Customized natural appearance.
Many dental insurance plans cover the cost of dentures.
If you have any questions or would like to learn more about full or partial dentures in Studio City, don't hesitate to call our office to speak to one of our friendly staff members.
Understanding the Cost of Dentures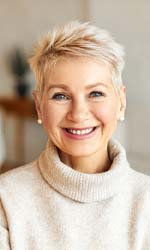 With many dental procedures, the cost of treatment will vary from patient to patient, and dentures are no exception. Even if two patients are missing the same number of teeth, each denture is customized to fit the individual, which means the pricing will not always be the same. After Dr. Shahrestany has examined your current smile, she can then create a treatment plan specifically for you. At that point, our team can discuss the financial details and go over what you'll owe and arrangements for payment.
Factors That Affect the Cost of Dentures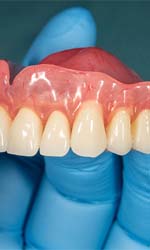 When calculating the price of your dentures, we take several factors into consideration. The number and location of your missing teeth play a role in the total, and it makes sense that a partial denture may cost less than a full denture. Also, if you are receiving preliminary treatment, such as gum disease therapy or implant placement, the overall cost will go up. Dr. Shahrestany may choose certain materials for your dentures to make them more stable or more realistic, depending on your needs and goals.
Are Implant Dentures More Expensive?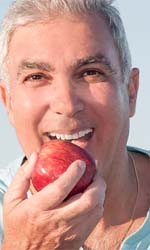 In general, implant dentures tend to cost more than traditional dentures because there is the added process of surgically placing the implant posts. However, many patients who pick implant dentures see in the long run that this option can actually save them money because you do not have to pay to replace implant dentures every few years like you would with normal dentures. Plus, some of the benefits of implant dentures are truly priceless! In other words, they are worth the investment.
Does Dental Insurance Cover Dentures?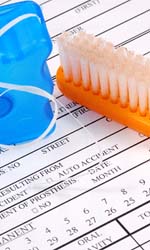 Although there may be some exceptions, most dental insurance plans do cover part of the cost of dentures. We are proud to be in-network with many PPO insurance plans. If you have questions about your plan, our team would be happy to help. It is important to note that the implant portion of treatment, for implant dentures, is usually not included in insurance policies, so you'll be expected to pay that expense out-of-pocket.
Other Options for Making Dentures Affordable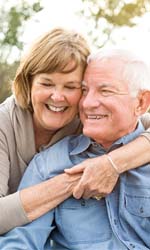 Although dental insurance can help bring down the price you'll owe out-of-pocket, it likely won't cover everything. Either with or without dental insurance, you may not be in a position to pay for denture treatment all upfront. Flexible financing through CareCredit is available, and we can help you through the application process to break up the total into smaller monthly payments.
Denture FAQs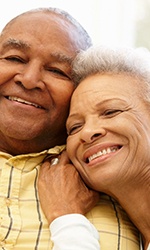 Replacing your missing teeth with a denture can be life changing. They can make a difficult situation (missing teeth) much easier to deal with. As a result, you may have questions about them before you move forward. We invite you to discuss your questions with Dr. Shahrestany during your consultation. In that appointment, she can provide more detailed and customized information about your specific case after examining your unique smile. In the meantime, here are some of the common questions we get from patients regarding dentures as well as our general responses to these inquiries.
Do Implants Really Make a Difference with Dentures?
Absolutely! Instead of using suction or clasps to stay on top of the gums, implant dentures are securely anchored to the jawbone itself, just like natural teeth. As a result, these prosthetic teeth look and feel completely comfortable. Also, implant dentures tend to give more biting power because they are embedded in the jawbone. This means that you're better able to eat a more nutritious diet and enjoy a higher quality of life overall! For this reason and many others, we often recommend considering attaching dentures to implants.
How Long Will It Take to Get Dentures?
Your treatment timeline will depend on several factors, including the number of teeth you're replacing, whether you require preliminary procedures like tooth extraction or gum disease therapy, and whether you're attaching your dentures to implants. After we take impressions of your mouth, the actual fabrication process can take several weeks and may also involve a couple of follow-up adjustments with us or even with the lab to make sure your dentures fit comfortably for as long as possible. When you meet with Dr. Shahrestany, you can get a clearer idea of how long this treatment will take for you.
Are Dentures Painful?
In general, dentures are designed to be as comfortable as possible. Implant dentures are structured just like real teeth, which means that they feel completely natural. On the other hand, it may take some time to adjust to traditional dentures, which rest on top of the gums and use suction to stay in place. At first, your dentures may feel uncomfortable or cause some tissue irritation. However, you should adapt fairly quickly while you get used to speaking and eating with new, custom dentures in your mouth. Keep in mind that if you need to have teeth removed prior to getting your dentures, you may also experience some soreness.
How Much Do Dentures Cost?
Just as the timeline for treatment can vary from patient to patient, depending on their situation, so can the cost. In other words, we won't know how much your dentures will cost without first examining your mouth. The good news is that we are in-network with most PPO dental insurance plans, and most of them cover at least part of the cost of dentures. If you would like to finance your out-of-pocket fee for your dentures, we can help you apply for low- or no-interest financing through CareCredit.