Dentist in West Hollywood
Studio City Dental Arts Provides Superior Care.
We aim to be the best dentist near West Hollywood, and we do so for one simple reason — you deserve the best. From the modern comforts in our dental office to the excellent quality of the treatment we offer, we are always working hard for you and your smile.
Expect Excellence at Every Appointment
When it comes to Dr. Shahrestany's skills and focused commitment to her patients, "good enough" simply is not part of her vocabulary. She sincerely cares about creating an outstanding oral healthcare experience for every patient, at every appointment. She thus provides prompt attention, respectful guidance, and outstanding dental treatments that go above and beyond expectations. Whether you are seeking a stunning smile makeover with advanced cosmetic treatments or you want straighter, healthier teeth via a customized orthodontic plan, she can help you achieve your goals.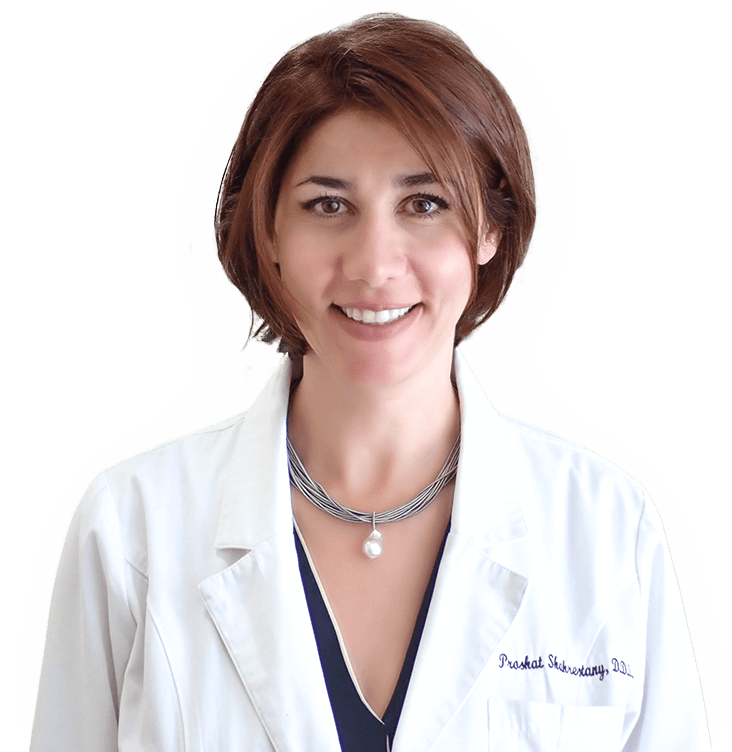 Featured Dental Services
Taking Your Smile to the Next Level
At Studio City Dental Arts near West Hollywood, our team is proud to be able to address a wide variety of dental health needs in one comfortable, convenient location. Our treatment menu is truly comprehensive, featuring stunning cosmetic options, vital preventive care, restorative solutions for damaged or decayed teeth, and even adult orthodontic treatments that will save you a trip to another practice. No matter what your specific goals are, we take pride in the work we do and will leave you with long-lasting, high-quality results.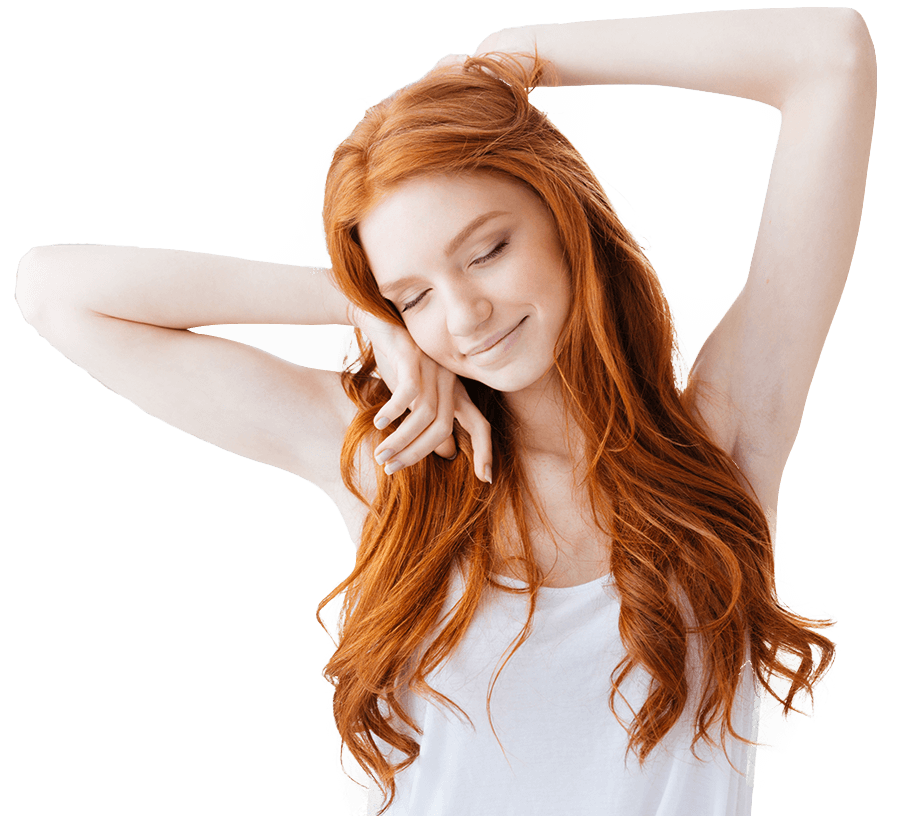 Sedation Dentistry
Relax in Comfort
Dental anxiety and phobia are common ailments among patients of all ages, and ones that can prevent you from receiving the quality oral healthcare you deserve. Here in Studio City, our dental team is focused on creating a calm and comfortable experience for every person in need, which is why we offer personalized sedation dentistry techniques. The type and level of sedation we recommend will be based around your specific needs and preferences. Now, it's easier than ever to achieve your ideal smile in a genuinely fear-free environment!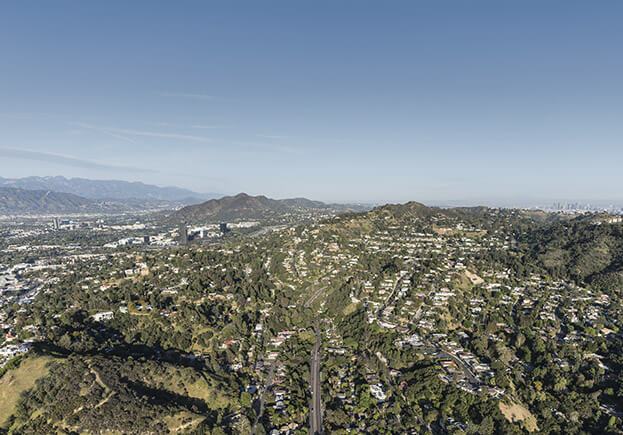 Community Involvement
We love

Studio City
Learn About How We Give Back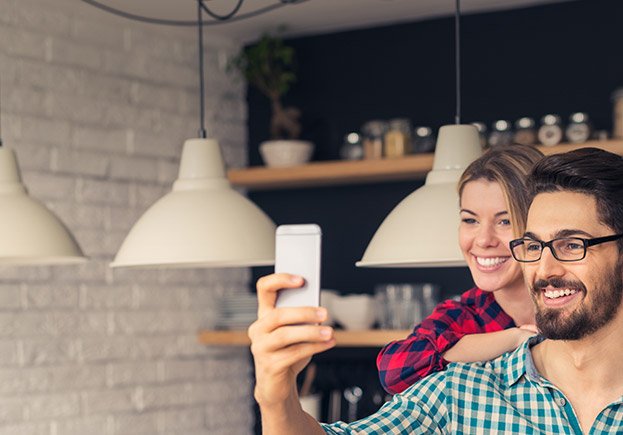 Dental Insurance & Financing
Dentistry Made affordable
Explore Your Financial Options
Frequently Asked Questions
If you are looking for a dentist near West Hollywood, you probably have many questions. Who can you trust to take care of your oral healthcare needs? Who is in-network with your dental insurance plan? Who offers comprehensive care that doesn't require frequent referrals? At Studio City Dental Arts, we strive to provide expert care for patients of all ages. From the youngest to the eldest member of your family, you can expect everyone you love to receive the same, first-rate, personalized treatment by our trusted dentist and staff. As always, we invite you to stop by and visit our office to learn more about us, but if you'd rather do your research ahead of time and get to know us more thoroughly on your own time, you will find a list of commonly asked questions below. If you do not see your question listed, we invite you to contact our office.
How can I make a same-day appointment with a dentist?
If you need to make an appointment of any kind, you'll find you have the most luck simply calling the practice. Email responses may not be returned quite as quickly. Not to mention, by calling, a team member can more readily assist in better understanding your current situation. This will allow us to determine how best to move forward in getting you the necessary treatment as soon as possible. You'll be pleased to know that most dental offices have an extra exam room to handle dental emergencies specifically and same-day appointment requests. Our team will work to assess the situation and work to quickly eliminate pain. Then, we will create a personalized treatment plan to address the underlying problem. If possible, we may be able to provide more advanced services during this same-day appointment.
What is the best way to find a cosmetic dentist?
When looking for a cosmetic dentist near West Hollywood, you must know that there is no single designation that qualifies a dentist to be a "cosmetic dentist." Instead, you can read through the bios on the website to learn more about the various professional organizations a dentist belongs to, many of which offer continuing education programs in cosmetic dentistry. Also, many professionals may attend advanced training that focuses on cosmetic dentistry much like our very own Dr. Proshat Shahrestany. With experience studying veneers, orthodontics, and other forms of dentistry, she can create beautiful smiles with much ease.
How much does it cost to get a tooth pulled without insurance?
Much of the cost surrounding tooth extraction involves the location of the practice as well as the status of your oral and overall health. On average, a normal tooth extraction throughout the United States can range between $150 to $400. You may incur additional fees depending on the severity of your case and how difficult it is to remove the tooth. If you require sedation or other related procedures, you can expect these to be added to your overall cost as well. If you have dental insurance, you can expect your fees to be negotiated by the insurance company with your dentist. This will include any out-of-pocket co-pays. If you are preparing for wisdom teeth extractions, you can expect the cost to be a bit higher, as it often requires the expertise of an oral surgeon.
What do you do if you can't afford a dentist?
The most important aspect of dentistry you should know and understand is that prevention is key. Getting ahead of the problem will lead to a longer-lasting, healthier smile. Choosing to neglect treatment will only worsen your condition and cause you to spend additional time and money on necessary procedures in the future. If you have dental insurance, make sure to use it. A team member at our office will be happy to assist in filing any paperwork and claims on your behalf as well as finding ways to maximize your benefits. If you do not have dental insurance or need help to pay for more complex treatment, Studio City Dental Arts is pleased to help you break up the cost of your treatment into manageable monthly installments through CareCredit. As a third-party financier, they offer low and no interest financing for eligible individuals.
Visit Our Office Near West Hollywood
We are happy to serve patients from West Hollywood and the surrounding areas. To get to our office from West Hollywood, take North Crescent Heights Boulevard, and then continue onto Laurel Canyon Boulevard. Stay on Laurel Canyon Boulevard for just over 4 miles. Then you will see our office on your left-hand side, shortly after you pass by the Post Office on your right. It usually takes less than 20 minutes to get to our office from West Hollywood. We hope to see you soon!