Six Month Smiles ® – Studio City, CA
The Fast, Discreet, & Effective Way to Straighten Your Smile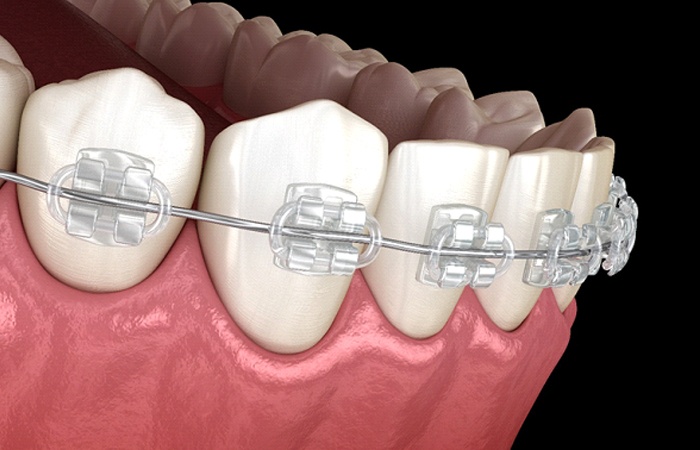 Whether you're an adult or a teenager, having crooked and misaligned front teeth can make you feel self-conscious or embarrassed about smiling and laughing. Letting these orthodontic issues gradually wear on your self-esteem can make you hesitant about talking to new people. If you don't have the time to undergo year-long orthodontic treatments like traditional braces, Six Month Smiles may be the best option for you. At Studio City Dental Arts, we use a special treatment system that only focuses on shifting your front six teeth into their ideal positions, so you can feel better about your smile sooner.
What is the Difference Between Six Months Smiles & Traditional Orthodontics?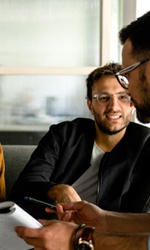 At Studio City Dental Arts, we don't want you to feel pressured to make a treatment decision that you're not 100% sure about, which is why we go through all of the facts and answer any questions you have during your initial consultation. We'll talk to you about each of your options to help you determine whether Six Month Smiles can help you achieve your desired grin.
Here are some reasons that our patients end up choosing Six Month Smiles over traditional metal braces:
The entire Six Month Smiles procedure can be completed right in our office.
In just three to eight months, we can improve the appearance of your smile, unlike with metal braces, which you may have to wear for years at a time.
The clear brackets and tooth-colored wires that we use for Six Month Smiles treatment are discreet, allowing you to maintain your professional image.
Because the treatment is shorter, it's also more cost-effective.
Should You Consider Six Month Smiles?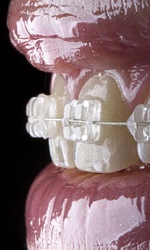 Not every orthodontic treatment is the best option for every patients' unique smile, which is why it's important to explore all of your options. During your consultation, we'll examine your teeth and gums and discuss what issues you face. Typically, we recommend Six Month Smiles in Studio City for patients who are looking to fix problems such as:
Gaps between front teeth.
Crowded or overlapped front teeth.
Teeth that don't align with your facial midline, or other asymmetries.
Six Month Smiles Process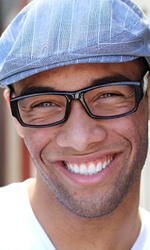 Once you decide that Six Month Smiles is right for you, we'll develop a customized treatment timeline. We'll start by capturing impressions of your bite and sending all of the information we've collected to our Six Month Smiles laboratory. There, they'll craft your clear braces using pre-made tooth-colored brackets and wires that we will place on your front six teeth that are visible when you smile.
Once we place your braces, we'll have you visit us every month or so for an adjustment appointment. Using a gentle and strategic amount of pressure on individual brackets, we'll be able to carefully shift your front teeth, making them appear straighter, more aligned, and symmetrical with your facial structure.
If you have any questions about how we can improve the appearance of your smile, don't hesitate to contact our office. Your dentist in Studio City, Dr. Proshat Shahrestany, has spend countless hours studying a wide variety of specialty services, such as Invisalign, Six Month Smiles, and other cosmetic procedures, so you can rest assured that you'll be getting the best possible care available!