Sedation Dentistry – Studio City, CA
Sit Back, Relax, & Smile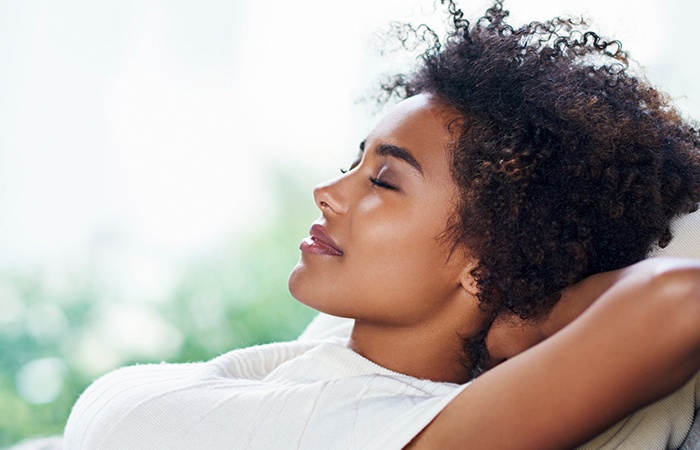 Sedation dentistry is an option for most procedures at Studio City Dental Arts. Its safety and effectiveness make it a sensible choice for major and more complex procedures. It is also available for patients who experience extreme anxiety or who would rather be unconscious for the duration of their dental treatment. Dr. Proshat Shahrestany has been especially training to use sedation dentistry for years, so trust that you are in capable hands for this treatment.
Sedation dentistry offers a lot of benefits. People who would otherwise avoid dental treatments due to dental anxiety or phobia can now have their teeth and gums taken care of without being stressed and nervous. Additionally, it allows for a lot of dental work to be done in a single visit, which is more convenient for busy patients. In a single sitting, several root canals, crowns, and fillings can all be done comfortably.
In addition, sedation dentistry can also benefit patients who have conditions that affect the ability to control body movement. Patients who are sedated are very relaxed so the dentist can perform the necessary procedures.
Not every patient is an ideal candidate for Dental sedation
This technique is not suitable for patients with conditions such as:
Pregnancy
Known allergies to benzodiazepine
Continued alcohol intoxication and abuse
Central nervous system (CNS) depression
Some cases of glaucoma
This technique is also not recommended for patients with psychosis, impaired lungs, kidneys, or liver functions, or of an advanced age.
Nitrous Oxide Sedation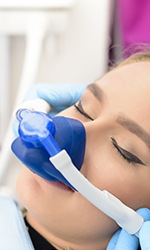 If you need just a little help to feel comfortable in the dental chair, nitrous oxide sedation may be just the thing to "take the edge off." It is a colorless, odorless gas, and when it's inhaled, it helps a patient feel warm, happy, and more at ease within just a few minutes. The gas is administered using a small nasal mask, and it stays on for the entire appointment. When everything is done and the mask is removed, the gas' effects wear off very quickly, allowing a patient to go straight back to their day.
Oral Conscious Sedation
For this sedation method, you will be asked to take a pill on the day of your procedure so you will feel relaxed for the entire treatment. You will be conscious and able to respond to instructions from our team the entire time, but you will have little to no recollection of your appointment when the sedative wears off. Time will pass by quickly, and your dental treatment will be done before you know it.
Dr. Shahrestany and our team are well-trained to administer sedation safely. We strictly follow safety protocols and health standards in dentistry. Your oral health and safety are important to us. Give us a call today to talk about how sedation dentistry could be used at your next appointment.