Orthodontics – Studio City, CA
Achieve Straighter Teeth w/o Traditional Braces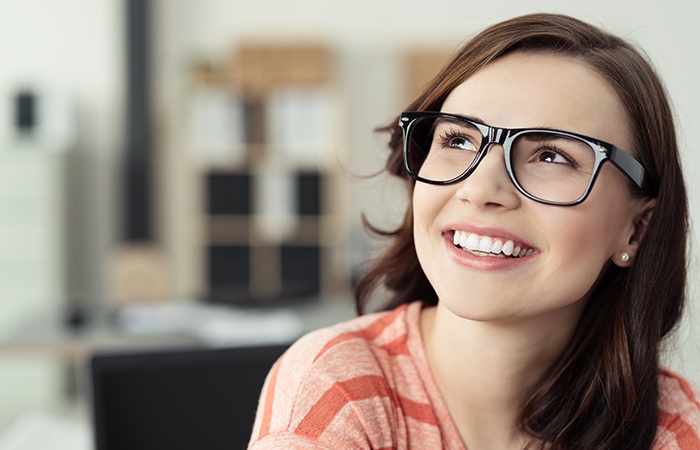 Adults with crooked, crowded, and gapped teeth often feel like they are caught between a rock and a hard place. Many believe that their only choices are leaving their smile how it is or wearing bulky metal braces for years at a time. However, at Studio City Dental Arts, Dr. Shahrestany can provide fast and aesthetically-friendly alternatives that can help our image-conscious patients straighten their teeth and maintain their confidence while they do it. Are you ready to have the straighter smile you've always wanted? If so, give us a call today to schedule a consultation.
Invisalign®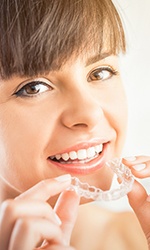 Instead of brackets and wires, Invisalign® uses a series of clear plastic aligner trays to gently shift the teeth. They are practically invisible when worn, and better yet, patients can easily take them out whenever it's time to eat or brush. It's the perfect solution for today's working, sociable adult or teenager who doesn't want to alter their appearance with braces. Even better, it's also able to straighten the teeth faster than traditional orthodontics as well, able to deliver final results in just 12-18 months as opposed to 2-3 years!
Fastbraces®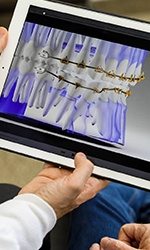 Fastbraces® are able to deliver complete results about 30-50% faster than traditional braces without using additional force or tightening. How do they work? Traditional braces usually move the teeth in two distinct phases: first the crown (the visible part of the tooth) and then the root (the part hidden beneath the gums). With Fastbraces®, both of these tasks are accomplished at the same time, shifting the teeth much more efficiently. This not only reduces the length of treatment, but it also means a patient doesn't have to come in for as many progress appointments as well.
Six Month Smiles®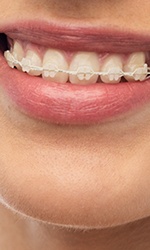 How can Six Month Smiles® give you a gorgeously straight set of teeth in just six months? Rather than straightening all of the teeth, Six Month Smiles® focuses only on the front six teeth, or the ones that show prominently when you smile. By moving fewer teeth, it's able to go faster and deliver a dramatic cosmetic result in just a fraction of the time compared to traditional orthodontics. Plus, the clear brackets and wires provide a subtle look that enables patients to smile confidently throughout treatment.
Powerprox®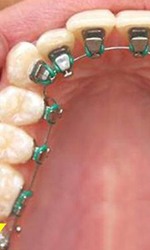 Regular braces are mostly concerned with the alignment of the back teeth in order to ensure a proper bite, but for those who simply want to cosmetically improve their smile by getting straighter teeth, Powerprox® braces may be a much better solution. They're specifically designed to move the teeth that show most prominently in the smile, using a gentle force that actually helps the teeth shift faster while keeping a patient more comfortable.