Cosmetic Dentist – Studio City, CA
Perfection in Just a Few Easy Appointments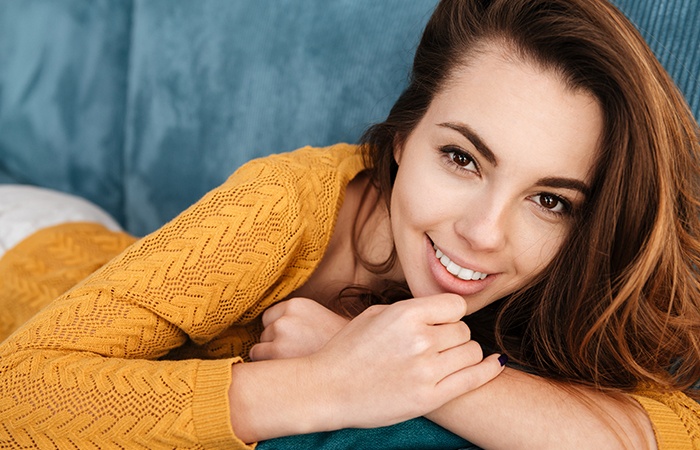 In a world built on first impressions, having a confident smile is key. While it's easy to feel good about your teeth if they happen to be pristine and white, many others have to contend with noticeable stains, chips, cracks, and gaps. If you're ready to have the kind of smile that helps you enter every situation with complete confidence, Dr. Shahrestany is ready to give it to you using our selection of cosmetic services. Combining the best of art and science, she can help you achieve your dream look in just one or two simple appointments. To get started, contact Studio City Dental Arts today.
Porcelain Veneers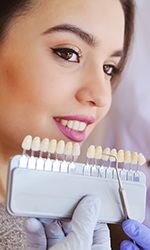 You probably see porcelain veneers every day in the form of the perfect smiles that populate your favorite TV shows and movies. They are extremely thin ceramic coverings that resemble flawless white enamel, and they can be fitted directly over the teeth to fix/disguise a variety of aesthetic flaws at the same time, including:
Stains that don't respond to bleaching
Chips
Cracks
Gaps
Misshapen teeth
Undersized teeth
Slightly crooked teeth
They are always custom-made to a patient's specifications, and we can use them to transform your smile in just two appointments.
Lumineers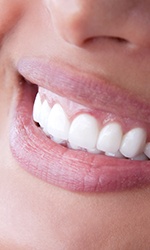 Similar to porcelain veneers, Lumineers also consist of thin coverings used to mask dental flaws, but they have one distinct difference. Porcelain veneers require a very small amount of enamel to be removed in order for them to lay flat, but Lumineers are so thin that this step is unnecessary. This makes them the perfect option for those looking to upgrade their smile without actually altering their natural teeth. And, should a patient want to return to their regular smile, Lumineers can easily be removed as well.
Metal-Free Dental Restorations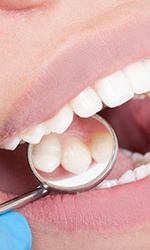 The latest advances in dental materials have enabled Dr. Shahrestany to create restorations so lifelike that even our patients have trouble telling them apart from their natural teeth. Using 100% dental porcelain, Dr. Shahrestany can design a crown, inlay, or onlay that seamlessly blends into the smile, providing the ideal solution for damaged front teeth. This material is well known for its durability, strength, and ability to perfectly mimic the appearance of real enamel in every way.
Dental Bonding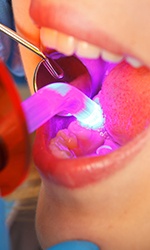 With this procedure, Dr. Shahrestany can literally sculpt a problem tooth to perfection, making minor chips, gaps, and stains quickly disappear. She simply applies a naturally-colored composite resin to compromised/missing enamel, and then she artfully shapes it to look like a normal part of a tooth, using it to mask any flaw. The entire treatment only takes about an hour, is completely painless, and the results can easily last for a decade or more.
Learn More About Cosmetic Teeth Bonding
KoR & Zoom! Teeth Whitening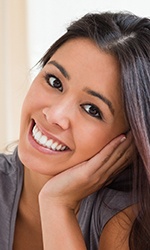 In today's world, having perfectly white teeth is king. Study after study has shown that when a person has a beautifully white smile, people tend to judge them as more attractive, intelligent, professional, and friendly. If your smile is looking a bit stained or discolored, we can provide you with two of the most reliable and effective whitening treatments available today. With either KoR or Zoom!, we can remove even the most stubborn stains and make your smile six, seven, or up to EIGHT shades whiter.
Gum Recontouring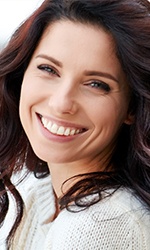 Is your smile being held back by your gums? Does your gum line make your teeth appear too short or stubby for your face? If so, Dr. Shahrestany can give your smile the ideal frame with our soft tissue laser. Using a highly-concentrated beam of light, she can precisely and painlessly remove excess tissue to reveal beautiful, previously hidden dental structure underneath. She can then shape your new gum line to give you that perfectly balanced look you desire.
Understanding the Cost of Cosmetic Dentistry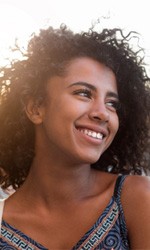 It's only natural to have concerns about the cost of cosmetic dentistry since more often than not it isn't covered by dental insurance. We're here to make sure that you can get the smile of your dreams without breaking the bank. Our team will work with you to figure out what services will work best for your specific smile and give you an estimate of how much you can expect to pay for your treatment, as well as your options for making the process as affordable as possible.
Which Cosmetic Dental Service Is Right for Me?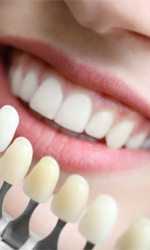 When choosing a cosmetic treatment, you'll need to consider the kind of changes you want to make as well as the individual cost of each available option. Here are the basics you should know about our cosmetic services:
Veneers/Lumineers: Veneers and Lumineers carry a higher cost than other cosmetic options, but they also offer a convenient way to make multiple improvements at once and can last for 10 years or more if they receive the right care. The exact amount you pay depends on how many veneers and Lumineers are needed.
Dental Bonding: Dental bonding is one of the cheapest cosmetic treatments and is often seen as a more affordable alternative to veneers. We can use dental bonding to make a variety of corrections, but it should be noted that the results may not last as long compared to other options.
Teeth Whitening: Compared to other cosmetic services, teeth whitening is usually in the mid-range of cost. It can be an ideal solution for patients who want brighter grins, but it can't make any improvements related to tooth shape or position.
Gum Recontouring: Gum recontouring is one of the more affordable cosmetic treatments, although the exact cost depends on how extensive the procedure is. Like teeth whitening, gum recontouring is highly effective for making a specific kind of change but isn't as versatile as veneers or dental bonding.
Cosmetic Dentistry Can Be an Investment Worth Making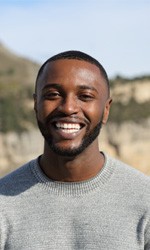 Is a beautiful smile worth the investment? For many people, the answer is yes. When you like the way your teeth and gums look, you'll generally have fewer reservations about showing your smile to the world, which can give your self-esteem and confidence a boost. Furthermore, a more attractive grin can have a positive impact on your social life, your career, and your personal relationships in a variety of ways.
How to Make Cosmetic Dentistry Affordable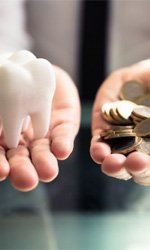 As noted above, dental insurance usually will not help pay for cosmetic dentistry, although exceptions might be made if there are any oral health benefits to consider. That being said, patients who are looking for ways to make paying for cosmetic dentistry easier may want to consider applying for a CareCredit financing plan. CareCredit allows you to pay the cost of your care in smaller monthly installments, and you'll be able to choose a plan that works for your unique budget.
Cosmetic Dentistry FAQs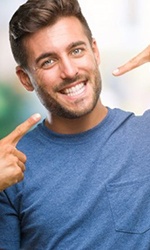 Are you interested in improving your smile by seeing a cosmetic dentist, but a bit nervous at the same time? Don't worry; this is perfectly natural. After all, investing in cosmetic dentistry is a big decision, and not one that you should take lightly. To help you make a confident, well-informed choice regarding your smile, we've included the following section with the answers to some frequently asked questions about cosmetic dentistry.
What Is the Average Cost of Cosmetic Dentistry?
There's no such thing as an average cost of cosmetic dentistry, as every patient's treatment is different. The price you'll pay will depend on which service(s) will best improve your smile. As a result, the only definitive way to know the cost of your treatment is to schedule a cosmetic consultation with us.
In most cases, dental insurance will not cover the cost of cosmetic procedures. However, our team is happy to take a look at your plan and find out if you qualify for any coverage. We are in-network with several of the most popular PPO plans. We also partner with CareCredit to help you finance your care with a low-to-no interest loan.
How Long Will My Results Last?
With the exception of gum recontouring, no cosmetic dental treatment is designed to last forever. Quick and easy services, like bonding and whitening, can last up to a few years before you'll need a touch-up. Services that are more personalized, such as veneers and metal-free dental restorations, are built to last significantly longer.
Generally speaking, the better you take care of your oral health, the longer your results will last. Brushing, flossing, and seeing us regularly for checkups are great ways to do that.
Which Cosmetic Dental Procedure Is the Best?
No single cosmetic service is inherently "better" than all of the others. Each one has their own unique benefits, and the one that's best for you depends on the smile imperfections you wish to correct. For example, the perfect treatment for someone with a gummy smile will differ from someone with stained teeth. During your consultation, we can go over the goals you have for your smile and lay out the ways in which we can help you achieve them.
Am I a Good Candidate for Cosmetic Dentistry?
If you look in the mirror and feel disappointed with some aspect of your smile, then cosmetic dentistry may be just the thing you need. Typically, the only requirement is that you're in good oral health first. Otherwise, we'd just be covering up the problem instead of treating it at the source. Any health problems like gum disease and tooth decay will need to be addressed first, but after that, you should be good to go!