Tooth Extractions – Studio City, CA
Remove Problem Teeth to Reduce Dental Pain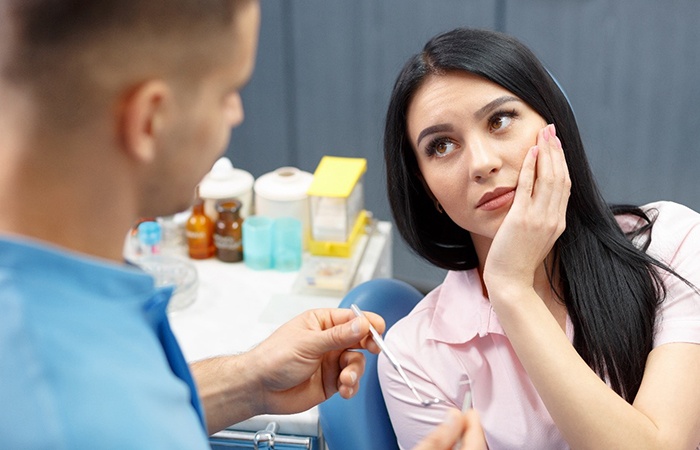 At Studio City Dental Arts, we always strive to help patients maintain a natural, healthy smile for as long as possible. However, when teeth become severely damaged or decayed, a tooth extraction may be the best course of action to maintain oral health and dental function. Are you looking for a way to reduce daily dental pain? With 20 years of experience, Dr. Proshat Shahrestany provides safe and comfortable tooth extractions in Studio City.
Why a Tooth May Need to Be Extracted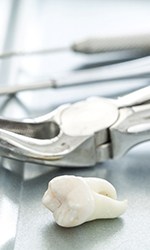 Tooth extraction is typically recommended only after all other restorative options have been exhausted. It is often the best course of action if a tooth:
Has a cavity so large that it is too weak to support a restoration
Has been broken so severely that it cannot be repaired by an emergency dentist in Studio City
Is impacted, which means it is unable to erupt through the gums
Is contributing to severe overcrowding
Needs to be removed to create room for a new bridge, denture or dental implants
How Are Teeth Removed?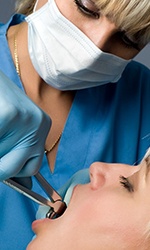 There are two general types of tooth extractions: simple and surgical. During an initial consultation, Dr. Shahrestany will carefully examine your teeth and mouth to determine which procedure is right for you. Here is what you can expect from each type of tooth extraction:
Simple extractions – This procedure, also known as the pulling method, is commonly used on teeth that can be seen above the gums. Using a special metal clasping tool, Dr. Shahrestany will grab ahold of your tooth and gently shift it back and forth until it breaks free.
Surgical extractions – Oral surgery may be required for impacted teeth or teeth that have broken off. Dr. Shahrestany will make small cuts to open the gums and reveal more of the tooth. She will then drill or break the bone into smaller pieces and remove them one by one. After the tooth is completely removed, she will sew the gums closed.
Regardless of which extraction procedure it used to remove your problem tooth, you do not have to worry about feeling any pain. At Studio City Dental Arts, we utilize local anesthetic and sedation dentistry to ensure your comfort throughout the tooth extraction process.
Tooth Extraction Aftercare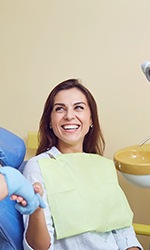 After a tooth extraction in Studio City, our team will provide you with detailed instructions to help speed your recovery. Some of those tips and recommendations will likely include the following:
Rest up for the first 48 hours
Do not rinse, spit or use a straw for 24 hours after your tooth is removed in order to keep the protective blood clot in place
After 24 hours, gently rinse your mouth with warm salt water to clean the extraction site
Try to eat only soft foods for the first few days
Do not smoke or chew tobacco
Manage any lingering pain by taking over-the-counter or prescription pain medication as directed by Dr. Shahrestany