Cosmetic Teeth Bonding – Studio City, CA
Quickly and Easily Resolve Minor Dental Flaws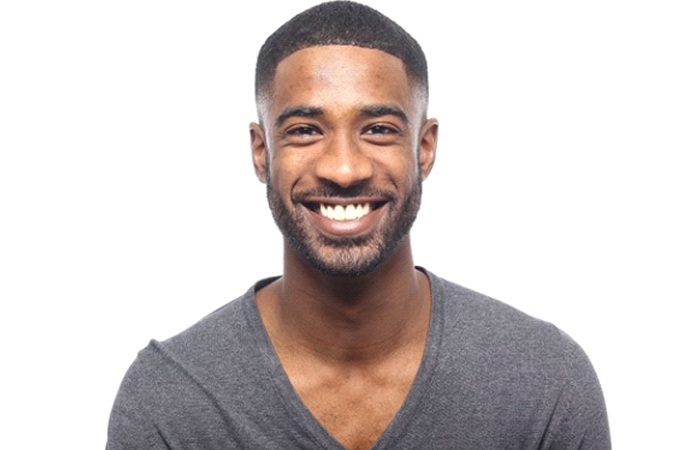 When your smile has only a few tiny imperfections, investing in a treatment like porcelain veneers seems a bit unnecessary. Not to mention, you have to wait a few weeks between appointments to achieve your final results. With cosmetic teeth bonding, on the other hand, we can quickly and easily resolve minor dental flaws like chips, gaps, cracks, or stains. Dr. Proshat Shahrestany can perform this procedure in just one visit to our Studio City office. Keep reading below to learn more about cosmetic teeth bonding and how it can transform your smile for the better.
What Is Cosmetic Teeth Bonding?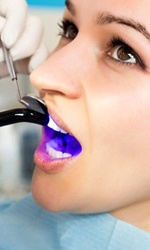 Cosmetic teeth bonding, also known as dental bonding or direct bonding, utilizes a metal-free material called composite resin, which consists of ultra-fine particles of acrylic and glass. This substance can be customized to match the exact shade of your existing enamel. Bonding can serve many purposes, such as:
Filling in cavities
Correcting tiny chips or cracks
Concealing minor stains
Reducing small gaps between teeth
Covering up and protecting exposed tooth roots
Building up worn-down or misshapen teeth
Benefits of Cosmetic Teeth Bonding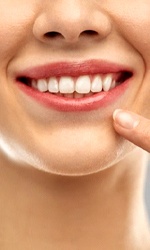 Improving your smile with cosmetic teeth bonding comes with a whole host of benefits, including:
Natural-looking results. Because composite resin is color-matched to your teeth, no one should be able to tell you even had dental work done.
Fast, painless results. Compared to many other cosmetic dentistry procedures, bonding gives you the smile of your dreams quickly, often in just one visit.
Conservative treatment. While porcelain veneers require the removal of enamel, we shouldn't have to sacrifice any of your natural tooth structure to place bonding.
Cosmetic teeth bonding is one of the most cost-effective cosmetic dental treatments available today.
The Cosmetic Teeth Bonding Procedure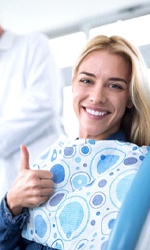 Once you and your cosmetic dentist decide that bonding is the right treatment for your smile, your appointment should proceed as follows:
Shahrestany uses a shade guide to select the correct shade of composite resin.
Layer by layer, we apply the resin to your tooth until it has reached the ideal size, shape, color, and proportion.
We harden the resin into place with an ultraviolet curing light.
We then ensure the resin is smooth, check to make sure it fits within your bite, and make any final adjustments if need be.
Within an hour, your tooth should be more than ready to be shown off to the world!
How to Care for Your Bonded Teeth
The lifespan of your bonded teeth will depend on how well you take care of your smile. Like your natural tooth enamel, composite resin is not immune to staining, and bad habits like chewing ice can weaken it. The good news is that maintaining your bonded teeth is quite similar to how you would take care of your smile normally. Brush and floss every day, and visit Studio City Dental Arts at least twice a year for a checkup and cleaning. At these appointments, we can remove minor surface stains and make sure your bonding material is still in good shape.
Schedule Your Consultation Today!
Are you looking for an easy, affordable way to improve the appearance of your smile? Give us a call today and ask us about cosmetic teeth bonding. It could be just the treatment your smile needs to really shine!