Nitrous Oxide Sedation – Studio City, CA
Feel Perfectly Relaxed During Your Dental Treatment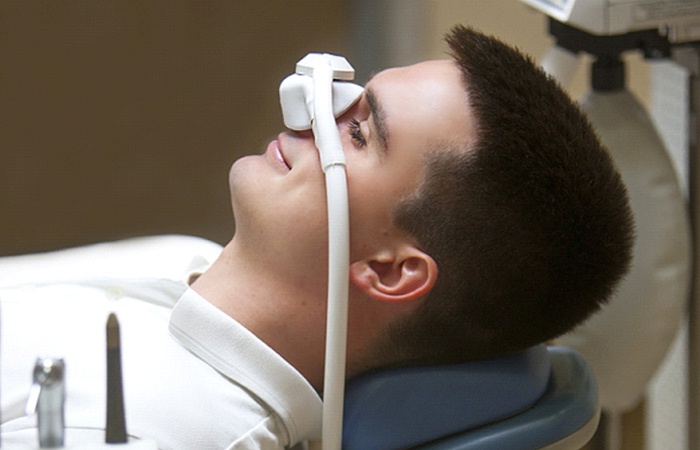 Dental anxiety certainly doesn't discriminate. According to researchers, anywhere from 50-80% of adults in the United States are suffering from some degree of dental anxiety, ranging from mild to severe. The good news is that you don't need to let your fear of the dental office get in the way of much needed oral healthcare. That's why Dr. Proshat Shahrestany offers nitrous oxide sedation in Studio City. Contact us to learn more about how you can feel perfectly relaxed during your dental treatment.
Who is a Good Candidate for Nitrous Oxide?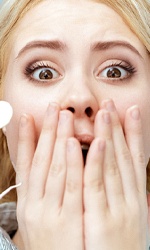 Sedation dentistry is an excellent option for many patients who feel uncomfortable when visiting the dental office. Nitrous oxide sedation is typically recommended for patients who:
Are afraid of needles
Are scared of the dental office
Suffer from teeth sensitivity
Have difficulty sitting still
Have difficulty becoming numb
If any of those describe you, or you think that you could benefit from nitrous oxide sedation, let Dr. Shahrestany know. It may be just what you need to feel more relaxed and comfortable during your treatment.
How Does Nitrous Oxide Work?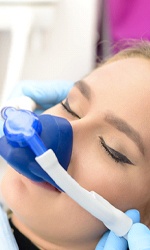 Before your treatment starts, we administer the nitrous oxide through a small mask that will be placed over your nose, and all you have to do is breathe like you normally would. We will adjust the flow of oxygen and nitrous oxide gas, which is clean and odorless. After a minute or two, you will feel a euphoric wave come over you, allowing you to relax and feel more comfortable.
Once the full effects of the nitrous oxide have kicked in, we will begin the dental treatment. As soon as we're done, we will remove the mask and turn off the gas. Just as quickly as you felt the effects of the gas, they will go away, and you will feel normal again.
Aftercare for Nitrous Oxide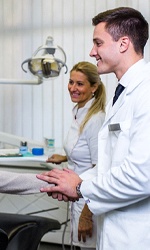 The effects of the nitrous oxide itself won't linger, but you will need to hang around for just a few minutes until you feel back to normal. At this point, you can even drive yourself home! The majority of patients are able to continue on with their day, including work, school, or whatever else you need to do after your visit. Be sure to follow the recovery instructions from Dr. Shahrestany for the specific treatment you received.