Teeth Whitening – Studio City, CA
Light Up the World with Your Smile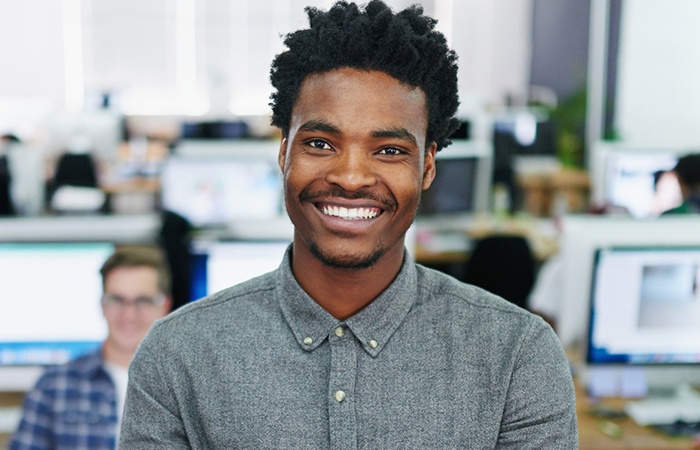 Wish you had a whiter smile? Fortunately, we can help! In fact, one of the main focuses for Dr. Shahrestany is to create absolutely gorgeous smiles for our patients with effective, personalized, and comfortable treatments like teeth whitening. To learn about our take-home and in-office options, as well as tips for maintaining your bright, white teeth, read on or get in touch with our team to schedule a consultation.
Why Choose Studio City Dental Arts for Teeth Whitening?
Talented Dentist with 20+ Years of Experience
Flexible Financing Available
Convenient Appointment Times
Who Is a Good Candidate for Teeth Whitening?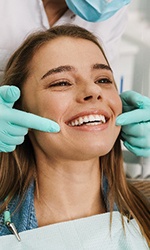 Good candidates for teeth whitening are often patients who are experiencing dental discoloration due to consumption of dark-colored foods and beverages, like marinara sauce and coffee cake. Another important qualification is good oral health. After all, using a whitening treatment on a tooth that is decayed will only damage it further. Ultimately, the best way to determine whether or not you are a candidate is by scheduling a consultation with our talented Studio City cosmetic dentist.
How Does Teeth Whitening Work?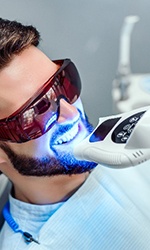 In short, how it works depends on the type of teeth whitening treatment you choose. At Studio City Dental Arts, we offer both take-home and in-office options to ensure you can get the results you desire in whichever way is most convenient for you. Learning a bit more about each solution is as easy as reading on!
Take-Home Teeth Whitening
Did you know most teeth whitening trays are only useful for about 25-35 minutes? This is because whitening gels mix with saliva when the trays sit in the mouth. The antioxidant enzyme peroxidase is found within saliva and it breaks down peroxide, which is the main ingredient in whitening gel. Fortunately, using KoR Whitening prevents this from happening! The trays are designed to keep saliva and harmful fluids out of the trays, creating a longer time-period for the whitening gel to whiten your teeth.
In-Office Teeth Whitening
If you'd prefer to lighten your teeth at our office, then ask us about Zoom! teeth whitening! With this clinically tested and effective solution, we can brighten your teeth up to EIGHT shades in a single visit. For this reason, this option is often the most ideal for patients who have a wedding, family reunion, or job interview rapidly approaching.
Tips for Maintaining Your Brighter Smile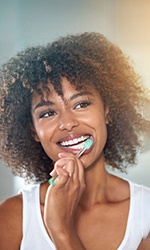 If you want the results of your teeth whitening treatment to last, it's important to care for your smile. Don't worry – this doesn't involve anything too cumbersome. To prevent stubborn stains from resurfacing, make sure to:
Brush your teeth after each meal
Floss and rinse with mouthwash each night
Visit your dentist for a checkup and cleaning biannually
Use a straw when drinking coffee, soda, wine, and other dark-colored beverages
Quit unhealthy dental habits, such as smoking
Get touch-up whitening treatments as needed
If you want to learn more about professional teeth whitening – from the process to the cost – then we encourage you to schedule a consultation. We look forward to giving you the bright, beautiful smile you desire!