February 25, 2022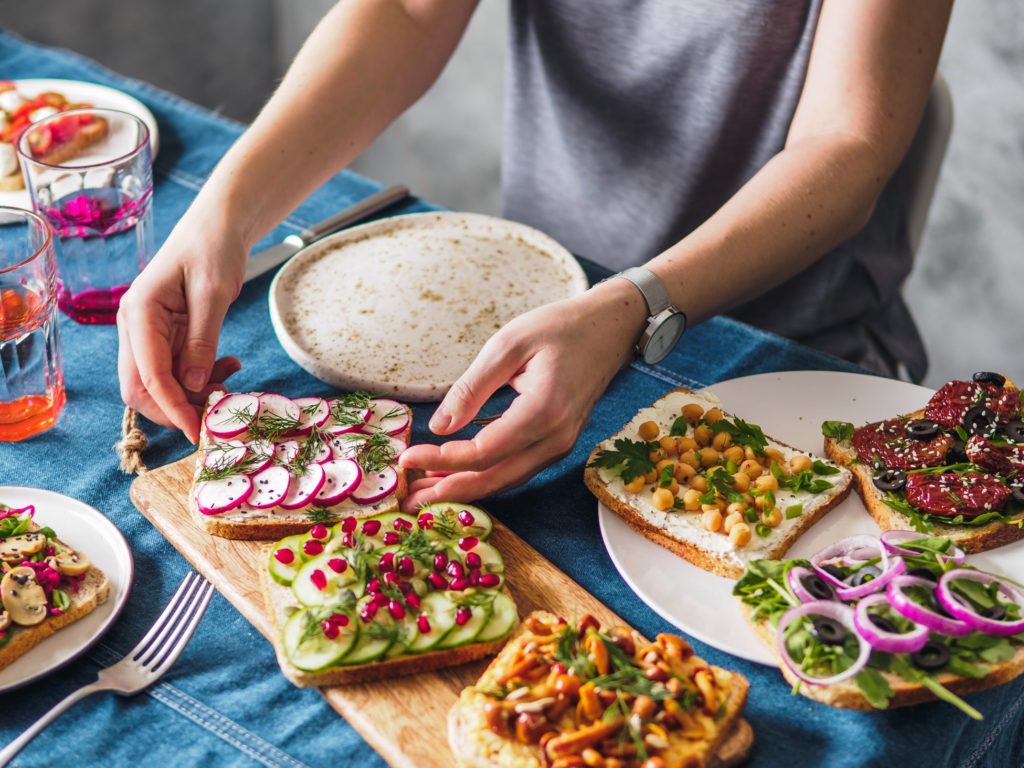 Have you decided to switch to a vegan or vegetarian diet? Whether it's for health or ethical reasons, you're certainly not alone. In fact, one study found that a whopping 9.4 million Americans follow a plant-based diet. Furthermore, nearly 60% of US households have purchased plant-based foods. So, there is no denying the popularity of vegetarianism and veganism. But how does a plant-based diet affect your oral health? Keep reading to find out.
The Pros of Opting for a Plant-Based Diet
Although extensive research is still underway on all of the advantages of a plant-based diet, there are a few studies that have pointed to several health benefits, including:
Lower blood pressure
Improved heart health
Prevention of Type 2 Diabetes
Healthy weight loss
Decreased risk of cancer
Better cholesterol
Plant-Based & Oral Health: 3 Things You Need to Know
From Keto and low-carb to raw vegan, any changes to your diet can potentially affect your oral health. For patients who are plant-based, it's important to:
Be cautious of starch-heavy substitutes – Substitutes like grains and sugar products can increase your risk of serious dental problems, such as tooth decay, if eaten in excess. So, do your best to fill your plate with well-balanced meals, including plenty of nutrient-dense vegetables and healthy fats.
Consider adding vitamins or supplements into your diet – Cutting out certain foods, like dairy products and meat, means you'll have to get those nutrients elsewhere. So, ask your doctor if they have any recommendations for vitamins or supplements to add into your daily regimen.
Avoid snacking too much – Cutting out calorie-dense foods, like chicken and steak, can cause you to get hungrier quicker. To help keep you full, make sure to incorporate healthy fats, like nut butter and avocados.
Why You Should Talk to Your Dentist About the Switch
Before making the switch to a plant-based diet, you might not consider consulting your dentist. After all, why does your dental team need to know about what you are and aren't eating? In short, the foods you eat do impact your oral health. By informing them of your lifestyle choice, they can help you avoid common mistakes that can increase your chances of developing a cavity or gum disease. Remember, they are your greatest ally in helping you enjoy healthy, happy teeth both today and decades from now!
About the Author
Dr. Proshat Shahrestany's journey to becoming the top-rated dentist she is today began at the UCLA School of Dentistry. When it came time to build her own practice, she prioritized creating a comfortable and safe atmosphere, all while minimizing environmental impact. Now, she is proud to use her decades of experience and advanced training to help patients in and around Studio City achieve their healthiest, happiest smiles. If you have a question about how your diet affects your oral health or you want to schedule an appointment, don't hesitate to visit our website or call (818) 760-0200.
Comments Off

on How Going Plant-Based Impacts Your Oral Health
No Comments
No comments yet.
RSS feed for comments on this post.
Sorry, the comment form is closed at this time.