September 8, 2021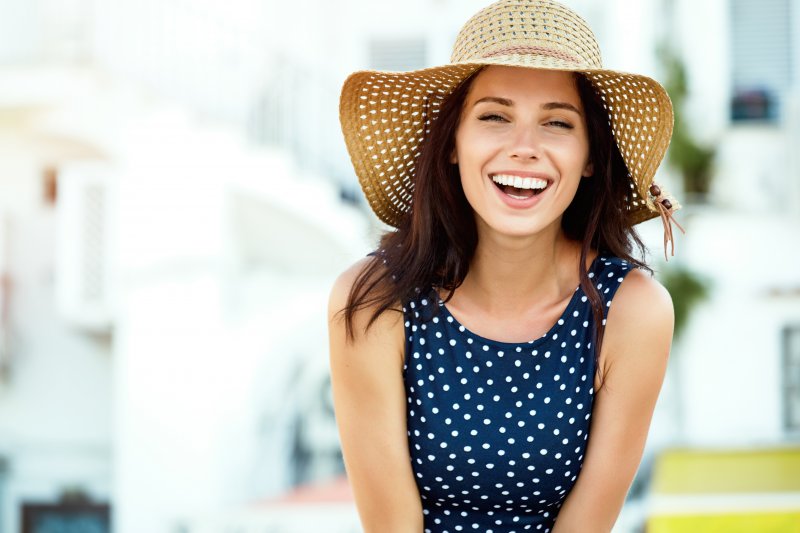 Unhappy with the minor tooth imperfections keeping you from spending time with family and friends? Worried the stains or subtle chips will be noticeable to colleagues and employers? You may be looking for a cosmetic solution that will address these issues, but you might prefer one that is less invasive and can be completed quickly. If dental bonding is a service you are considering, find out how long you can expect your results to last and what you can do to extend the lifespan of your new and improved smile.
Is Dental Bonding Permanent?
Unfortunately, no, dental bonding is not permanent. Why is this? Since most dentists use porcelain or composite resin to cover minor imperfections, the reality is that although it is durable, it can stain and become damaged over the years. On average, this non-invasive form of cosmetic treatment can last 5-10 years depending on how well you take care of your smile, but it will need to be replaced.
Unlike veneers that are considered a permanent option because of the necessary removal of a small bit of tooth enamel, dental bonding does not require that your dentist remove much, if any, enamel.
Ways to Extend the Lifespan of Your Results
Because dental bonding is considered "reversible," you can choose not to replace it once it becomes damaged or stained. The choice is yours, but if you want to maintain your results, it's important that you follow these helpful tips to get the most out of your new and improved smile:
Maintain good oral hygiene habits at home by continuing to brush your teeth twice a day with a non-abrasive toothpaste for two minutes, flossing between your teeth at least once a day, and using an ADA-approved mouthwash.
Never use your teeth as tools to open packages or containers, as this can more quickly damage your dental bonding.
Avoid hard, crunchy foods and candies.
Do not bite your fingernails or chew on inanimate objects (i.e., pens, pencils).
Do not eat ice.
Avoid dark-colored, stain-causing foods and beverages (i.e., soda, coffee, tea, red wine, berries, soy sauce, etc.).
Keep your regularly scheduled dental checkups and cleanings every six months.
Wear a mouthguard if you are prone to bruxism (teeth grinding).
Talk to your dentist about other potential solutions if you have an improper bite, as this can break down your dental bonding much quicker.
Dental bonding may not last forever, but it is a great cosmetic option if you want a quick, easy, and affordable way to hide your minor smile flaws. Spend time determining your goals and whether this type of treatment is right for you.
About the Author
Dr. Proshat Shahrestany opened Studio City Dental Arts in 2012. Earning her dental degree in 1999 from UCLA School of Dentistry, she worked with various Southern California dental offices before starting her own practice. Committed to continuing education, she regularly pursues courses to provide her clients with optimal services. With more than two decades of experience, she is qualified to help individuals enhance and transform their smiles using various cosmetic solutions, one of which is dental bonding. If you have a minor chip, stain, or crack that needs to be addressed, contact us at (818) 760-0200.
Comments Off

on How Long Does Dental Bonding Last?
No Comments
No comments yet.
RSS feed for comments on this post.
Sorry, the comment form is closed at this time.