July 14, 2021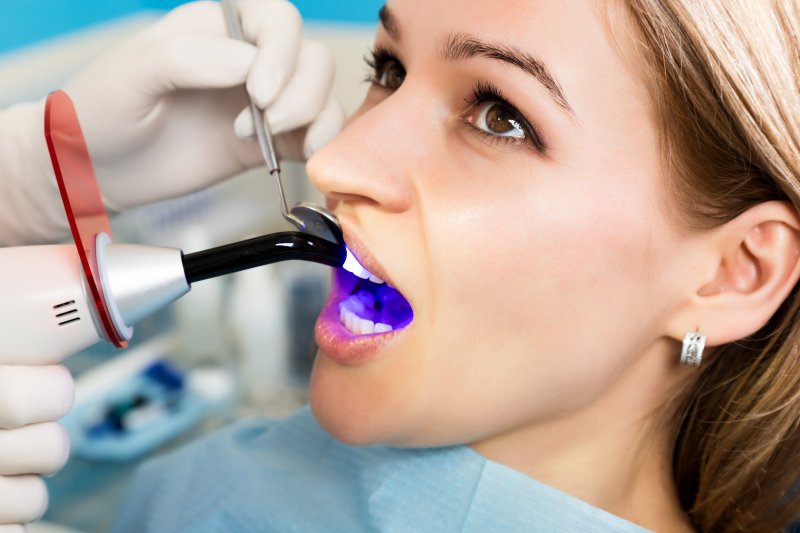 Thanks to cosmetic dentistry, you have more ways than ever to enhance your smile! Dental bonding is one of the fastest and most affordable options available, so it's definitely worth considering. Are you unsure whether it's right for you? Read on for a quick guide to help you understand what this treatment is before settling on a decision.
What is Dental Bonding?
Dental bonding, also known as cosmetic teeth bonding, is a treatment that adds composite resin to your teeth to alter or supplement the shape. The metal-free material is made of ultra-fine particles of acrylic and glass. It can be customized to match the exact shade of your existing enamel, giving you a natural-looking smile that you can enjoy for years to come!
The Benefits of Dental Bonding
There are several reasons why you might want to consider dental bonding, such as:
Effective solution to repair minor signs of damage (small chips, cracks, stains, gaps)
The procedure can be completed in just one appointment
Local anesthesia is typically not required
One of the more inexpensive cosmetic dental treatments
Most of your natural tooth is preserved, unlike other methods
What Does the Procedure Look Like?
Here's what you can expect from your dental bonding procedure.
Preparation
Very little preparation is needed for dental bonding. In most cases, no local anesthesia is required beforehand. During this step, your dentist will simply color-match the composite resin to your tooth to choose the best one that suits your smile.
The Bonding Process
First, your dentist will roughen the surface of the flawed tooth and apply a conditioning liquid to help the composite resin adhere to the tooth. Then, they will apply the resin and sculpt it to perfection to hide any problem from view. It will be hardened with a bright blue light or laser, then trimmed, shaped, and polished to make sure it blends seamlessly with surrounding teeth.
Completion Time
Usually, dental bonding only takes about 30 to 60 minutes per tooth to complete. So, after just an hour, you can walk out with a brand-new smile you'll never want to stop showing off!
Aftercare Tips
Once you have a flawless smile, you're going to want to maintain it! Although there are no special aftercare instructions, you will want to keep a few things in mind when it comes to caring for your new teeth:
Brush your teeth twice a day using a non-abrasive toothpaste and a soft-bristled toothbrush
Floss once a day
Avoid grinding your teeth or considering wearing a mouthguard at night
Don't chew on non-food items (i.e., pens, pencils, fingernails, ice)
Eat a well-balanced diet and limit your intake of sugar and acidic foods
Regularly visit your dentist
Ultimately, your dentist is the only one who can determine whether you're a good candidate for dental bonding – but informing yourself on this procedure will help you feel confident that it's the best choice for your appearance and health.
About the Practice
At Studio City Dental Arts, we go above and beyond to provide every patient with the best service and care possible. Using special techniques and the latest technologies, we can help you achieve a gorgeous smile you'll never stop showing off. If you're interested in dental bonding, visit our website or call (818) 760-0200 to schedule a consultation.
Comments Off

on Dental Bonding – Is It Right for Me?
No Comments
No comments yet.
RSS feed for comments on this post.
Sorry, the comment form is closed at this time.