March 29, 2020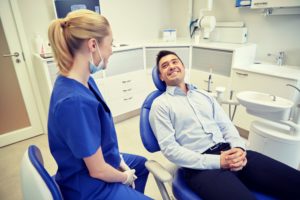 Due to COVID-19, a "shelter in place" order has recently been implemented in Los Angeles, most of the Bay Area, and in several other places around the country and the world. What exactly does that mean? It means that all people are ordered to stay at home unless they need to go out. Also, all non-essential businesses are closed until further notice. An emergency dentist in Studio City has written this guide on which businesses are still open and how you can enjoy them.
Restaurants for Takeout
You may not be able to go out for a meal with friends and family for a while, but you can still enjoy your favorite food from a restaurant of your choice. You'll just have to eat it at home. Most restaurants these days have adapted to only doing takeout or delivery. You shouldn't have to worry about catching the virus during this delivery, as most restaurants have a no-contact delivery system in place. Just be sure to throw out the container the food came in.
Grocery Stores
Of course, grocery stores are still open during this time. Ideally, you should go to the store as few times as possible to minimize your risk. While you're shopping, make sure to stay at least six feet away from other parties in the store. Also, it never hurts to wear a mask and/or gloves on your trip.
Pharmacies
People still need medications to treat problems other than the coronavirus. Luckily, most pharmacies are still open, but drive-thru only. This drastically lowers the risk of contact with other people in the store. Just like with groceries, throw away the packaging your prescription came in as soon as you get home, and wash your hands before taking your medication.
Dental Practices for Emergencies Only
While you might not be able to get your regular cleaning or your teeth professionally whitened during this time, your emergency dentist in Studio City is definitely still open. However, they are treating dental emergencies only, such as a severe toothache or a broken or knocked-out tooth. If you experience an urgent dental problem like pain, don't hesitate to contact your dentist for emergency treatment. Since they're taking much fewer patients, odds are you won't even have to wait!
A shelter-in-place isn't nearly as scary as it sounds. Just stay at home unless you absolutely have to go out, and call your dentist if something about your teeth or gums seems amiss.
About the Author
Dr. Proshat Shahrestany is a 1999 graduate of the UCLA School of Dentistry. She maintains active memberships in the American Dental Association, the California Dental Association, and the San Fernando Valley Dental Society. Like most dental practices currently, hers (Studio City Dental Arts) is only open for treating dental emergencies. If you are suffering through dental pain, Dr. Shahrestany can help. Just contact her office at (818) 760-0200.
Comments Off

on What Businesses Are Still Open During a Shelter in Place?
No Comments
No comments yet.
RSS feed for comments on this post.
Sorry, the comment form is closed at this time.