September 12, 2018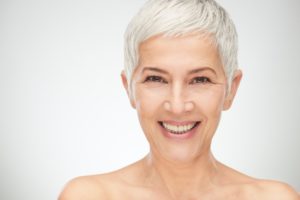 It's your first time meeting a person – what will he or she notice first? Studies show that for many people, the first trait they recognize is your smile. Therefore, flaws in your teeth can make a negative impact and leave you feeling insecure. Your cosmetic dentist in Studio City says you don't have to settle for this, though. Continue reading to learn how you can enjoy your dream smile!
The Value of Cosmetic Dentistry
Generally, procedures that are categorized as cosmetic are those which are considered to not have a direct impact on your oral health. Does that make them any less important, though? Your cosmetic dentist says, "Absolutely not!"
This type of dentistry focuses more on the aesthetics of your smile, but the irony is that having a look that makes you happier and more confident has a huge indirect impact on your overall health. When your smile flaws are corrected and you feel more confident, your body produces more endorphins, oxytocin, serotonin and dopamine – all pleasure hormones that lower your overall stress levels and acidity.
At Studio City Dental Arts, Dr. Shahrestany offers an array of cosmetic dental procedures to rejuvenate your smile!
Porcelain Veneers
Made from thin, ceramic shells, porcelain veneers fit directly over your front-facing teeth and mask the following imperfections:
Chips
Cracks
Gaps
Stubborn stains
Misshapen teeth
Undersized teeth
Slightly crooked teeth
Lumineers
Very similar to porcelain veneers, Lumineers also cover your smile blemishes. The difference is that they don't require any enamel to be removed for them to be placed. Furthermore, the changes they make to your smile line are not permanent and can be altered.
Metal-Free Dental Restorations
Say goodbye to chunky pieces of metal in your mouth that everybody can see. With 100% porcelain restorations, Dr. Shahrestany will place a crown, inlay or onlay that matches the color of your other teeth while restoring its function.
Dental Bonding
Another way to address chipped or stained teeth is with the dental bonding method. Your cosmetic dentist will use a composite resin compound to buildup or reshape the tooth so it will fit perfectly into your smile line.
Teeth Whitening
For troublesome stains that can't be removed with oral hygiene and teeth cleaning, Dr. Shahrestany offers two types of teeth whitening – Kor or Zoom! Both utilize high-strength bleaching agents to lift stains and leave you with a brilliant new smile that is up to eight shades brighter.
Gum Recontouring
If your gum line covers more of your ivories than you'd like, leaving your teeth looking short and blocky, your dentist in Studio City can contour your gums using a soft tissue laser. The end result will be a well-balanced smile.
Achieving the look that you've always wanted no longer has to be a figment of your imagination. With the help of Dr. Shahrestany and the professionals at Studio City Dental Arts, you can soon have the look of your dreams!
About the Author
Dr. Proshat Shahrestany is a graduate of the UCLA School of Dentistry. Throughout her career, she's striven to learn more, which is why she has taken continuing education courses in areas like Invisalign Clear Braces and several forms of cosmetic dentistry. Dr. Shahrestany helps patients regain their confidence by remaking their smiles at Studio City Dental Arts, and she can be reached for more information through her website.
Comments Off

on Your Cosmetic Dentist in Studio City Delivers Your Dream Smile!
No Comments
No comments yet.
RSS feed for comments on this post.
Sorry, the comment form is closed at this time.