Cost of Dental Implants – Studio City, CA
The Best Investment in Your Smile's Health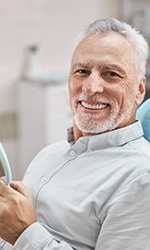 When patients come to Studio City Dental Arts because they're looking to replace their missing teeth, we often recommend dental implants. In many cases, these patients hesitate because they don't want to spend lots of money. While implants do cost more than other tooth replacement options, they offer countless benefits that you simply can't put a price on. Read more below to learn about the various factors that affect the cost of dental implants in Studio City, why they're worth the price, and how you may be able to afford this revolutionary treatment.
Types of Dental Implants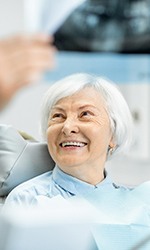 The largest determining factor in dental implant cost is the specific nature of your treatment. For example, it should go without saying that receiving a single implant post with an attached dental crown will cost less than replacing an entire arch of missing teeth with a full denture. Implants can also be made from different materials and placed at varying angles, all of which also impact the cost. If you're a candidate for more than one type of implant procedure, we can help you compare these options (and their costs) to help you make the best decision for your smile.
What are the Stages of Dental Implant Treatment?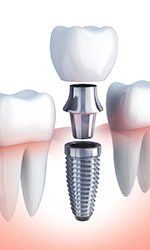 After your consultation with Dr. Shahrestany, you can begin the dental implant process, which entails several stages:
Preparatory treatment, such as gum disease therapy, tooth extractions, or bone grafting
Implant placement surgery
Placement of abutments (small metal pieces that connect your implants to your new teeth)
Design and placement of final restoration (crown, bridge, or denture)
Because the process is broken up, you can pay for each procedure as it occurs. Often, they are spaced out over the course of several months, making it easier to plan your budget accordingly.
Are Dental Implants Worth the Investment?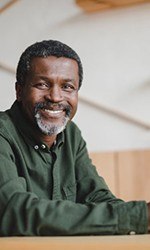 Definitely! Most patients who receive dental implants report that they're worth every penny. That's because they deliver unparalleled benefits, such as sturdiness, jawbone growth, and the ability to look and feel natural. Additionally, they have the potential to last a lifetime, while traditional dentures and bridges must be replaced every 5-10 years. The longevity of dental implants may actually make them a better long-term investment than alternatives with a lower initial cost.
Does My Dental Insurance Cover Dental Implants?
Although many dental insurance companies did not cover the cost of implants at first, more and more of them are beginning to see the health benefits of implants and offer coverage. However, you'll have to check your individual plan. Even if your policy doesn't cover the implants themselves, it may still pay for portions of the treatment, such as preparatory work or your final restoration.
If you don't have dental insurance, or your plan doesn't give you enough coverage, we offer low-interest dental financing through our partnership with CareCredit. We also have a patient referral program which awards you and a new patient you refer to us with $50 that can be put toward any of our services.
Are you interested in investing in your smile with affordable dental implants in Studio City? Contact us today to schedule a consultation!